A historic season for MiraCosta College men's basketball team
May 11, 2022
The men's basketball team had a historic season this year. The team's season came to an end on March 11 at the State Championship with a loss to the No. 1 seed, City College of San Francisco. This marks the first time MiraCosta College has advanced to the state championships since 1998. To make it so far was not easy, and it was made possible by the hard work of the team and former head coach Ryan Frazer, who coached the MCC men's basketball team for three years, moving to coach the Pasadena City College men's basketball team on Apr. 13, 2022.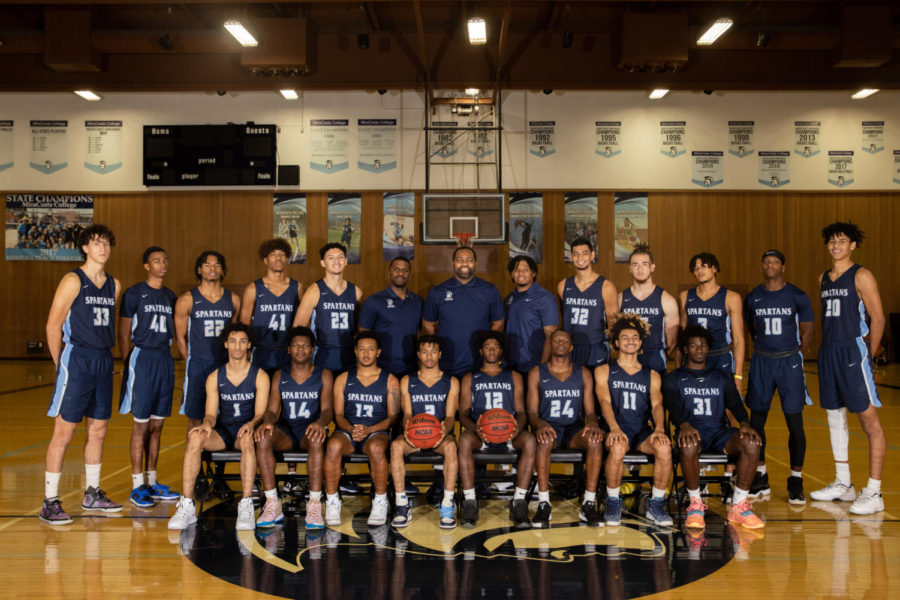 The City College of San Francisco came into the state championship as the top-ranked team, but the team did not let that get to them. The game was close, with MCC ahead for the first three quarters of the game. After a surge in the fourth quarter by CCSF the score ended at 81-72.  Sophomore guard Julian Williams poured in a game-high 17 points with four more teammates joining him in the double digits. 
"They were fearless, they did not worry about rankings or names, they really liked each other and played hard for one another," Frazer said.
The team was motivated by an underdog mentality. Freshman Nigel Wilson plays center for the team. 
"I think what really motivated us the most was the amount of talk saying that MiraCosta wasn't good or we weren't supposed to do well all season. All the hate on our team really drove us to prove everybody wrong," Wilson said.
Coach Frazer's strategy is to make it hard on the other team's offense.  "The overall goal is to play with joy, passion and selflessness," Frazer said.
During the season the team was able to rapidly learn from past games, contributing to their success.  They started out the season in Nov. winning just two of seven games but by March they had lost only one of their four games. The team's bond and spirit aided the historical playoff run. 
"I think what made us so successful is the chemistry that we had and the brotherhood that we built over time while we were here in MiraCosta. We are all a family and we knew that we would have each other's back through any situation, and that got us a long way," Wilson said. 
Frazer describes how the team's attitude and collective leadership helped them succeed.
 "It was really a team effort. I would say all of them were team leaders in their own way and at different times when one person was maybe down another person would pick them up," Frazer said.
The team ended its regular season and advanced to the playoffs with an overall record of 15-17, nearly pulling the upset over the No.1 seed CCSF and its regular-season record of 32-1.