"Shang-Chi and the Legend of the Ten Rings" was the superhero movie I craved as a kid
October 4, 2021
I recently saw Marvel's "Shang-Chi and the Legend of the Ten Rings" directed by Destin Daniel Cretton that was released only in theatres on Sept. 3. I was utterly blown away and impressed with the film. There were many aspects of the film that made me feel not only acknowledged but proud to be an Asian-American, something I had not felt while watching a film in a while, let alone a Marvel film.
I would recommend this movie to anyone, and I practically already have. As an Asian-American, I will be quite honest to say that watching this movie made me quite emotional as it brought a sense of fulfillment I very rarely feel watching American-made films.
Simu Liu played Shang-Chi, the first Asian-American superhero in the Marvel Cinematic Universe to star in his own film, and it was a sight to behold. I was pleasantly surprised when the film began with English subtitles and Mandarin narration that held consistent throughout the film.
It was very obvious this film was made with Asian culture and viewers in mind. From the cast to the soundtrack, I was not disappointed in the slightest.
The production and storytelling were very well done as are most of Marvel's films; the visuals were colorfully cinematic and the writing was even better.
The storyline was beautifully filled with recognition of Chinese culture. From the action-packed martial arts fight scenes to the Asian musical artists like DPR Live and Audrey Nuna behind the soundtrack.
The humor was effortlessly intertwined throughout the film with the help of actress and comedian Awkwafina, who played Shang-Chi's best friend Katy. The humor only added to the storyline without being overwhelming or overdone.
The film follows Shang-Chi as he leaves his very average life in San Francisco to confront his complicated past.
With the help of Katy and his sister Xialing, played by Meng'er Zhang, he comes face-to-face with the Ten Rings organization led by his father Wenwu, played by Tony Leung, who is the beholder of the powerful Ten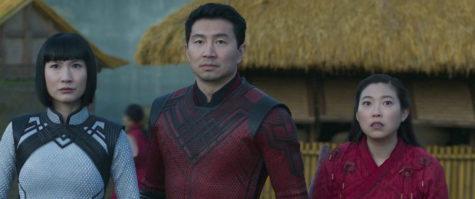 Michael Aguirre, an Asian-American who recently watched the film, had a similar experience when viewing the film. "I was blown away by the cultural elements of the movie as well as Marvel's storytelling along with it," MJ said.
"Marvel has a huge platform when it comes to their movies and for an Asian American to be front and center stage in a big blockbuster film like this felt empowering as an Asian American," MJ said.
The Asian-American representation was something that created a more intimate and enjoyable experience for me as an audience member. It was crafted at a time that seemed to have only made it more significant to Asians everywhere, especially amidst COVID-19.
"An Asian protagonist was not only needed but it's been a long time coming," MJ said.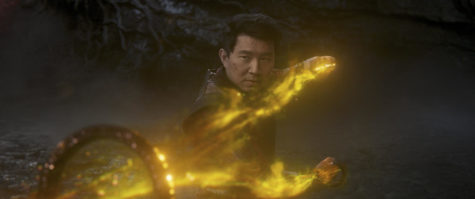 "To compare it to a film like 'Black Panther', that movie had such an impact on African-American culture and people resonated with that as do I with this movie. Representation matters a lot and I feel this Asian protagonist represented the Asian American community perfectly," MJ said.
As my brother and I walked out of the theatre, we spoke about how we wished we had an Asian superhero as a child. Nevertheless, this film brought out that child in me again. She was quite content and proud with being who she was — an Asian-American alongside Shang-Chi.
As of 3/14/22: 71 Views, 1 Comment, 14 Likes