Non-traditional student life at MiraCosta College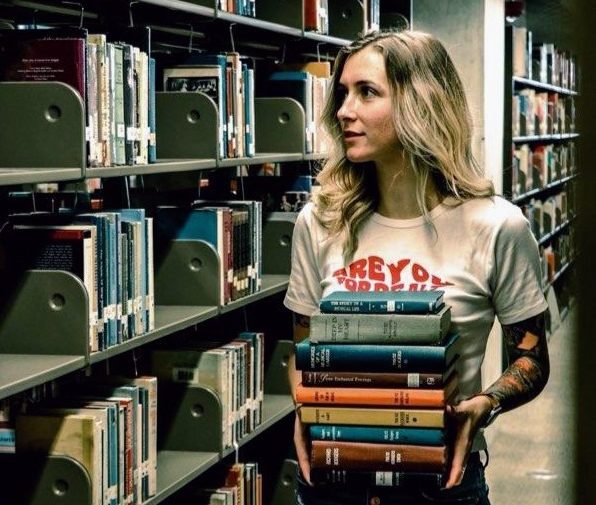 Updated: May 24, 2021
The National Center for Education Statistics reports that in 2018, between 35 and 40% of college students were twenty-five years old or older. Life circumstances may make college difficult, but life experience can develop the perseverance necessary to continue on toward the goal of graduation. Finding the right support is the key.
Non-traditional students often face challenges such as the demands of jobs, children, spouses and bills. These pressures can make a student feel isolated from the college community because their lives are so different from the lives of traditional students.
The NCES blog notes that having a support system is critical to the success of re-entry students.
Ashlyn Sportato, 27, a psychology major, returned to college in 2019 after a seven year break.
"I tried a few semesters at San Diego City College immediately after high school but I had no focus and didn't know how to find direction," Sportato said. "But when I returned to school, I came to MiraCosta and took advantage of the community information posted all over campus. I joined Phi Theta Kappa after a couple semesters. Counselors were easily available when we were on campus and have adapted to be sure that all of the in-person support systems are still available now."
Omar Jimenez, a student services specialist with MCC student life & leadership, is a veteran who returned to college after serving in the military.
"There was always this meme that was spread around the veteran community," Jimenez said, describing a scene from "Billy Madison", an Adam Sandler comedy. "[Madison is] like a 30 plus year old man going back all the way in school and you see a picture of an adult man just sitting in a third grade class."
Jimenez remembers that meme being passed around in the veteran community to describe how veterans feel about going back to college.
"So, I always had that image stuck in my head, but if anything when I came in, I was 23 and I felt like I was on the younger side actually," Jimenez said, noting the many non-traditional students who call MCC home.
Jimenez developed connections with supportive professors and a mentor, applied for a position as a student worker in the veterans services office and joined the MCC Associated Student Government. Doing so helped him to become deeply engaged in community and academics at MCC, and helped him when he transferred to University of California, San Diego.
Some students might feel insecure about their age or because they didn't go straight from high school to college. Zefora Ortiz, a transfer specialist at the University of California, Berkeley, had some words of encouragement for reentry students who hope to transfer after MCC.
She recommended that transfer applicants lean into the life experiences they gathered while not in school. Adding parenting, military and work experience to a UC application is seen as an asset.
"Reentry students bring a depth of understanding, experience and knowledge that support them in their education," she said. "I love our older, wiser learners. They bring wisdom to Berkeley!"
3/7/2022 – 70 Views – 7 Likes – 1 Comment