Jim Henson's "Labyrinth" rereleased in theaters
Jim Henson's "Labyrinth" returned to theaters this week to celebrate the film's 35th anniversary by screening it at select locations for three nights.
You can search for theater locations and showtimes near you for the final showing tomorrow on the Fathom Events website.
The movie is available for streaming with a Netflix or HBO Max subscription if you are unable to watch it in theaters.
Since its release in 1986, "Labyrinth" has become a cult classic, despite its performance at the box office, where it generated $13.9 million worldwide out of a $25 million estimated budget according to IMDB. 
Tom Lucas, Fathom Events vice president of studio relations recognizes the popularity that the cult following has given the film.
According to a press release from the movie distribution company, Fathom indicates the film is one of their most requested titles for rerelease.  
"'Labyrinth' enjoys a huge and devoted fan base," Lucas said. "We are pleased to bring this fan-favorite from The Jim Henson Company to cinemas nationwide, and especially so for its 35th anniversary."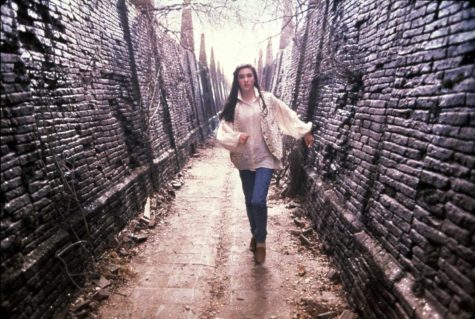 The film, starring David Bowie and Jennifer Connelly, follows Sarah (played by Connelly), a teenage girl who loses her baby brother to the clutches of Jareth the Goblin King (Bowie). In order for her to retrieve her brother, she must find her way through a labyrinth and overcome the dangers that lurk within. 
Taylor Lessley, a student at UC Santa Cruz and MiraCosta College alumna, first saw the film when she was a kid. "I wanna say I was eight. I think that was with my grandparents. And it was pretty scary for an eight-year-old because there was just a lot going on and David Bowie's costume was, uh, pretty out there."
For some fans, Bowie is the highlight of the film. "[My friend] especially really liked David Bowie being in it," Lessley said.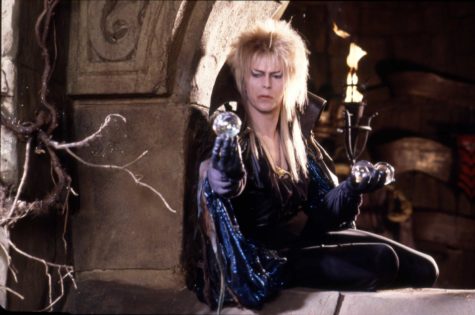 Despite being a fan, Lessley never anticipated a re-release of the film. "I never expected it to come back in theaters," she said. "I think it is going to do just spectacular. I honestly hope everyone goes to see it because it is such an iconic movie, especially with that little worm [character]. He's honestly my favorite part."
"It's a joy," Lessley said. "It's a little out there, but if you like some weird stuff then you're gonna really enjoy it."
As of 3/14/22: 66 Views, 0 Comments, 20 Likes
About the Contributor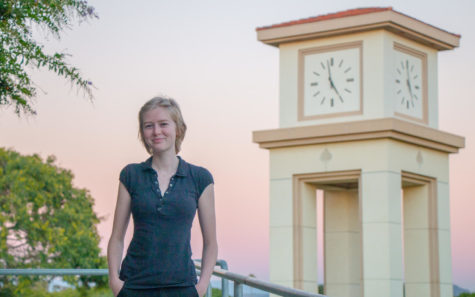 Amelia Kaiser, News and Features Editor
Amelia Kaiser is a second-year student at MiraCosta College. A San Diego native, they have spent most of their life in Encinitas and care deeply about...