Your mental health matters; MiraCosta can help
Amy Eager, Multimedia Reporter
September 30, 2021
The start of a new school year amidst COVID-19 and the delta variant can be extremely stressful and mental health issues may often get the better of many individuals. MiraCosta College offers many options and pathways to support students during the semester through programs such as Campus Assessment Resources and Education (CARE) and MCC's mental health services.
According to Johns Hopkins Mental Health Disorder statistics, living with mental health issues is not an uncommon occurrence as about 25% of adults in America live with these issues. The Imagine America Foundation found that about 40% of college students live with mental health issues at any given year.
The Association for Psychological Science claims that the stigma around mental health and reaching out for help can still be a barrier. MCC encourages its students to reach out for support at any time as juggling the responsibilities of school, work and personal life can be difficult for anyone.
"I think that every living human being benefits from having support, especially someone neutral, so that's outside of our families or our friend group, to have a more neutral perspective to talk to," Abby Burd, a mental health counselor at MCC said.
People may be unaware of what services are offered to them and how they can receive the proper support. "I think a lot of students still don't know that it's free for them to talk to one of our mental health counselors," Burd said.
"Every semester that a student is enrolled they can be seen for up to a series of six weekly sessions," Burd said.
Devon Boone, the CARE manager at MCC understands the struggle behind reaching out but sees mental health support as an important resource.
"I completely get why some students may hesitate to reach out for support, whether it be shame, anxiety, or past negative experiences of others wanting something in return for giving support. When possible, I encourage students to ask for assistance because there are genuine people out there that truly want to help," Boone said.
Students can call the college's health services to make a telehealth appointment or fill out a contact form. The College also offers appointments on campus. Students are able, if they are cleared, to come to one of two designated rooms and meet with a counselor via zoom from there.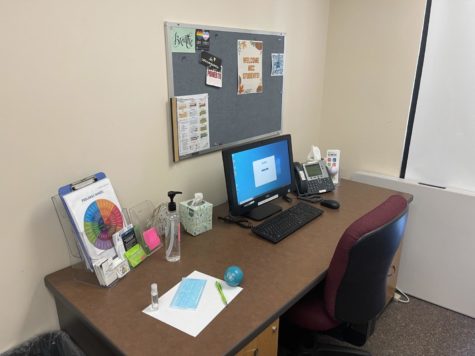 In addition to MCC's health services, groups like UPRISE and the Prism Collective allow students to meet with others and share their experiences. If you are more comfortable speaking with another student about what health services offer, you are more than welcome to speak with a peer educator.
The school also provides other means of support for students. The CARE program provides options for additional assistance in other aspects.
The CARE program is designed to support students in ways that allow for easier navigation through difficult periods. Some of the provided resources are getting access to Wi-Fi, rental assistance, and help with food insecurity. More information is available on the MCC website and in the CARE resource guide.
"We have to continue talking openly about mental health and normalizing that we all at some point or period in our life have had our own struggles," Boone said. "We can begin reframing how brave and courageous it is for someone to ask for help rather than deeming it as weak."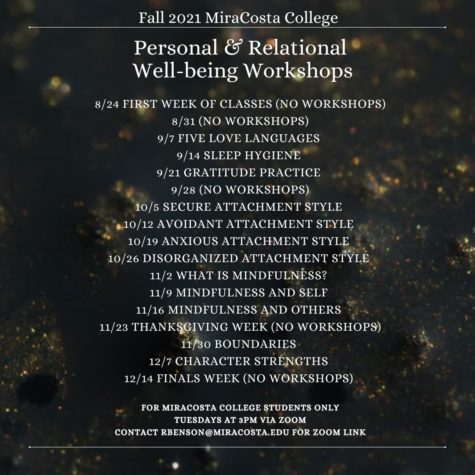 As of 3/14/22: 68 Views, 1 Comment, 17 Likes